All of our products have been designed to work on any browser or device. That being said, you will have the best results if:
Pop-up blockers are turned off for our site(s)
JAVA Scripting is turned on
You are using the latest version of your web browser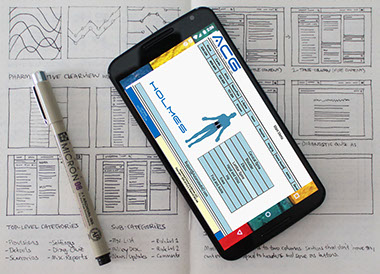 A customer recently ran into a problem logging into our AutomatedMD site. He stated that when he attempted to login, the processing screen would not go away. We suggested the following adjustments within his browser, and his problem was solved:
When you log into the ICD10 application you see this screen with the address in the address bar:
Then you select the ICD10 you are interested in using: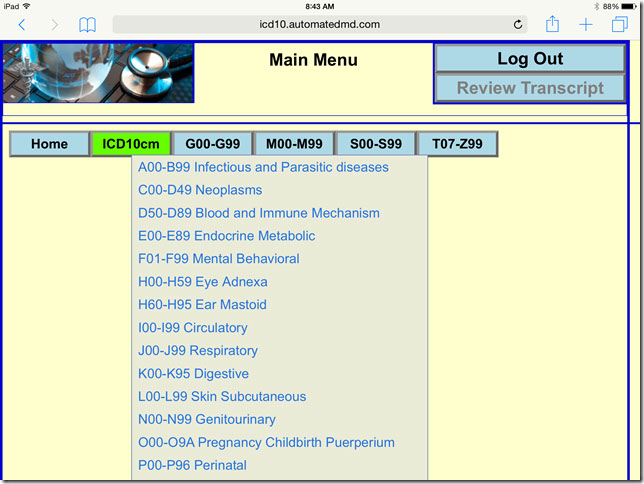 The Please Wait window opens on top of the ICD10 screen with now two addresses: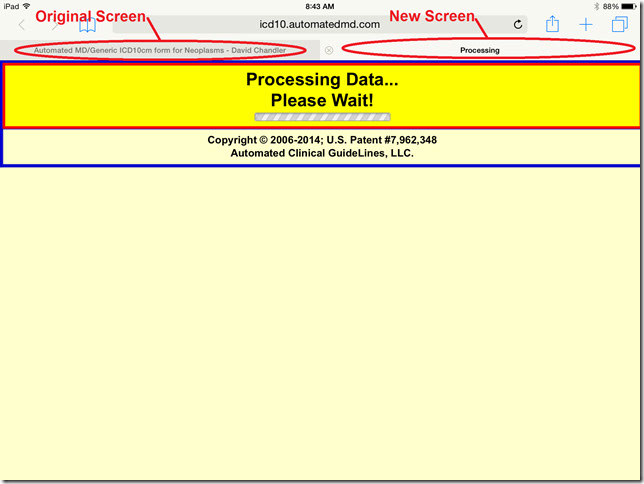 Either click on the Original Screen address or close the New Screen and you will see the ICD10 screen you selected: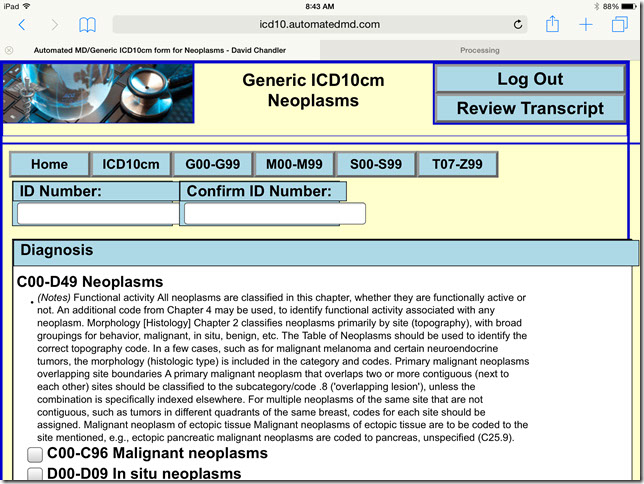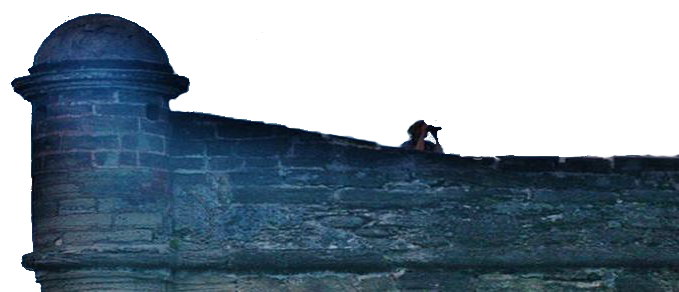 Copyright 2006-2017 Automated Clinical Guidelines, LLC. All rights reserved.