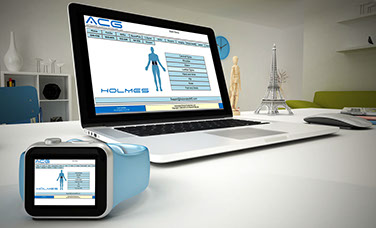 Sales and Marketing
Mr. Adams serves as a Consultant to the company in the area of sales and marketing. He is currently the President of Orthocala, Inc., and a distributor for orthopedic & cardiovascular medical devices. He is also co-founder of ORS Homecare, one of the largest home healthcare agencies in north central Florida.
He is past president of Zimmer SSC, a distributor for Zimmer Holdings. He has over 25-years of experience in hospital and physician sales. Mr. Adams has worked with Dr. Dew in various capacities since Dr. Dew's residency in the 1980s. He obtained his BS in Marketing from the University Of Central Florida College Of Business.

Documentation and Coding Specialist
Ms. Cropley serves as Documentation and Coding Specialist. She has 15-years experience in medical practice office management. Her specialties are CPT and ICD coding with emphasis on clinical documentation for medical necessity.
She has 15-years experience with claims processing and appeals processes. Prior to working with Dr. Dew, she has 14-years of Hospitality Management experience working in Sales & Marketing for a franchise owned ,full-service hotel with conference center. This includes involvement with the Chamber of Commerce for Tourism and Development and transitioning into a comptroller position requiring responsibly for accounts receivable/ payable, and payroll for 150-175 employees. She continued into the Assistant General Manager position to assist in day-to-day operations. She has worked with Dr. Dew in the area of medical management and orthopaedic surgery for the last 15 years.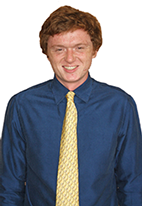 Chief Strategy Officer
Mr. Dew serves as Chief Strategy Officer and Board Member of ACG with the responsibility to ensure that all products remain patient centered and that the healthcare consumer represents the soul of all of ACG's projects. Mr. Dew has interests in patient centered healthcare reform through the use of web-based expert systems. As and "outsider" to the payor and provider side of healthcare, he has commented that the current state of the U.S. healthcare system reminds him of Alice visiting Wonderland and no one at the tea party realizes just how mad and crazy things are. He looks at the current state of healthcare as the Mad Hatter's Tea Party. His goal is to help implement a clinical documentation and revenue cycle management point of care platform centered on accessible patient care, useful clinical data, coding and radiographic registry, and data analytics that eliminate inefficient tasks and costs that do not contribute to improved patient care.
Mr. Dew has a BA in Social Entrepreneurship and Business from Rollins College in Winter Park, Florida. He, along with his 18-year-old brother, are co-inventors of "Method and platform/system for creating a web-based form that incorporates an embedded knowledge base, wherein the form provides automatic feedback to a user during and following the completion of the form." (62/074130) The web-based AI platform, clinical apps, knowledge bases, and translator are centered on doing the right thing for the patient and for those who pay for that care.

Douglas K. Dew, MD, MBA, FACS
CEO/President
Dr. Dew is an orthopedic surgeon with a background in health IT, hospital leadership, entrepreneurship, & product development. As an inventor, he holds 6 U.S. patents. As a medical student, he was appointed Director, Laser Surgery Research Program of the University of Miami Microsurgery Laboratory with funding from DOD. After graduation from medical school, he founded Orlando Regional's Laser Research Center as well as founding Laser Surgery Software, a leader in the area of laser tissue welding & thermal modification of soft tissue. Investors included Onset, NEA, & Franklin & was sold to Premier Laser going public in an IPO the next year.
Dr. Dew also served on the Board of Directors of Control Laser Corporation, a publically traded industrial laser corporation who became the world's leader in laser engraving of orthopaedic & cardiac implants for device tracking. He later served as a consultant to Laser Photonics in the area product development & regulatory affairs. His FDA regulatory work has involved product labeling, GMP, PMA, 510(k) filings, principle investigator on four FDA IDE clinical trials, IRBs, & co-authoring FDA medical software validation protocols for Control Laser, Healthtronics, Laser Photonics, Laser Surgery Software, & Zimmer Holdings. Having lectured & published nationally & internationally, including the Gordon Research Conferences & NIH.
Dr. Dew also initiated a multi-year scientific exchange agreement with the Triosk based Kurchotov Institute of Atomic Energy Biophysics Laboratory outside of Moscow. He has served as consultant & medical director to outpatient rehabilitation facilities including Robb Rehab & HealthSouth. He has served as a consulting & designing surgeon for Zimmer Holdings, an educational consultant to Smith & Nephew for a knee system product launch, & consultant to the investment community. He was an early consultant to Bridge Health, a leader in domestic medical tourism & surgery benefits management. He has served on the Board of Trustees of the University of Florida Whitney Laboratory, a leader in neurobiology & genomics research. He serves on the Board of the St. Johns County Council on Aging & has served as the healthcare representative on the North East Florida Planning Council's Institute of Sustainable Living.
As a MD/MBA with 20 years of clinical experience intersecting the business, informatics, & entrepreneurial communities with the medical device industry & the government, Dr. Dew was selected in 2013 to serve as an Entrepreneur-in-Residence at the FDA in the development of solutions in areas that impact innovation. During this tenure, he served as a member of the EIR Strategic Team 2 for streamlining FDA approval to reimbursement working with both the FDA and the CMS coverage & analysis group. Dr. Dew has also served as a grant reviewer for the SBA Innovative Research (SBIR) Program as a member of the NIH Special Study Section on Bioengineering & Surgery. Dr. Dew is a founding member of the Board of Managers & the Medical Informatics & Technology Committee of First Coast Health Alliance, a Florida based ACO selected by CMS as one of 123 new ACOs to participate in the 2014 Medicare Shared Savings Program. He has held numerous committee and leadership roles in professional societies including AAOS, AMIA, ASLMS, HIMSS, FMA, and FOS. For HIMSS, he served on the Physician Leadership Committee including the Phase 2 Meaningful Use Work Group & the HHS National Health Quality Strategy/National Priorities Partnership (NPP) Response Work Group.
Dr. Dew is past President of the Florida Orthopaedic Society & serves on the American Academy of Orthopaedic Surgeons Board of Councilors participating in two AAOS Quality Institutes & serving on the BOC Economics Committee & AAOS Performance Measures Committee. Dr. Dew is Professor of Orthopaedic Surgery in the College of Medicine at the University of Central Florida, the Flagler Hospital UCF M3 Surgery Site Director, & a member of the UCF College of Sciences Dean's Advisory Board. Dr. Dew has held numerous Flagler Hospital leadership positions including Board of Trustees, Chief of Orthopaedics, Medical Executive Committee, Chief of Staff, & President. The St. Augustine community has been rated as #1 in Overall Health Outcomes in Florida by the Robert Wood Johnson Foundation & the University of Wisconsin Population Health Institute in 2012, 2013, & 2014.
His hobbies include paleontology, art history, & the history of science where his personal science library of over 40,000 works has been compared to the Dibner Collection at the Smithsonian & Huntington rare book libraries. Dr. Dew obtained a BS in chemistry from UCF where he entered at age 16 & met graduation requirements at age 19. While at UCF, he was a member of the University's Putnam Mathematics Team. He is recipient of the UCF College of Sciences Distinguished Alumnus Professional Achievement Award for 2012. Dr. Dew also received a BS in Biology from the University of Miami. Dr. Dew received his MD from the University of Miami School of Medicine & his MBA in Healthcare from the George Washington University School of Business.
Chief Gaming Officer
Mr. Dew serves as Chief Gaming Officer to the Company. He is involved in the product's software validation, computer graphics, and radiographic outcome registry since 2006. He oversees ACG's "Flying Monkeys." He is a junior at the University of Central Florida College of Engineering and Computer Science in Orlando, Florida majoring in computer science.
In his spare time, he is a "gamer" with his Gears of War team at one point reaching a ranking of #42 in the world at age eleven. He has now trained many of his fellow gamers in transferring ACG logic maps onto the web platform. Dylan's "Flying Monkeys" (his team) plan too have ALL remaining medical specialties live on the platform in short order. In his spare time, he also enjoys developing laser light shows and long boarding. He plans to pursue a career in Medicine, Medical Informatics, and Computer Science.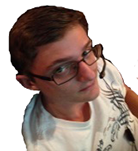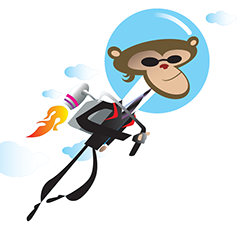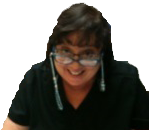 Chief Compliance Officer
Ms. Dew serves as Chief Compliance Officer. Prior to entering the medical field, she was a former technical editor at Lockheed Martin. She has 20-years of experience in medical office management with expertise in medical coding and billing. She has an in-depth knowledge of CMS regulatory and documentation requirements. She also serves as practice manager at St. Johns Shoulder, Knee, and Joint Clinic in St. Augustine, Florida. She is also a certified x-ray machine operator for the State of Florida. She is experienced in coding, insurance, regulatory, and office management issues.
Prior to managing Dr. Dew's office, she taught elementary school and sang professionally. Her performance work included Walt Disney World, Caroling Company, and the Orlando Opera Company. She has previous start-up experience and holds a Bachelor of Arts in Performance as well as Education from the University of Central Florida.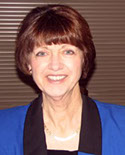 Barbara Drummond-Huth RN, DNP, NEA-BC
Nursing Advisor
Dr. Drummond-Huth served 32 years as the Chief Nursing Officer of a 335 bed acute care hospital. As a member of the Executive Team, she was involved in the growth of the facility from the 115 bed beginning, relocation of the facility, the purchase of two other facilities, and the relocating all facilities to one campus, implementation of the EMR, and obtained the first Magnet Hospital designation in northeast Florida. Dr. Drummond-Huth decentralized the Nursing Department and brought academic education to the hospital campus with ADN, BSN, and MSN nursing programs. She obtained Joint Commission Orthopedic certification, American Heart Association Chest Pain Center designation, was instrumental in Joint Commission Stroke certification, and was appointed by the St. John County Commission to the Northeast Florida Workforce Board.
Dr. Drummond-Huth is a Licensed Healthcare Risk Manager, an ANCC Magnet Appraiser, and serves as an adjunct faculty member at Jacksonville University. She is a past president and historian of the Florida Organization of Nurse Executives, the Workforce Commissioner for the Florida Nurses Association, a member of the American Nurses Association. She was designated as the Nurse Executive of the Year by the Florida Organization of Nurse Executives and a Florida Great 100 Nurse by the Florida Nurses Association.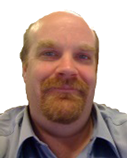 Programming and Security
Mr. Engler serves as a Senior Consultant to the company with expertise in database administration and security. He has worked for a number of years with Mr. Halpern on Oracle Clinical databases as a Database Administrator and Installer. Mr. Engler's expertise spans from information security to health information exchange.
He has a 20-year history as a DBA and possesses a deep understanding of programming, clinical concerns, systems, and databases. He is also the author of CNA, an open source revenue cycle, claims, and eligibility system currently in use in some TPAs and benefits administrators that processes insurance claims up to the EDI. He holds a B.S. in Computer Science with Electronics and Instrumentation Emphasis from the University of Wisconsin. He is a regular at Burning Man. In the true sense of gifting that Burning Man is known for, he is responsible for orchestrating the Burning Man's epic 2007 light saber battle when he gave-away 10,500 light sabers at that years event.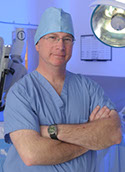 Physician Advisor
Dr. Epstein earned a B.A. from Rutgers University in Business Administration, and a B.S. in Electrical Engineering prior to coming to Florida. At the University of Florida he earned his M.D. Degree in 1983. He completed his Urology Residency at U.F. in 1988, and joined the U.F. faculty where he was Associate Professor of Surgery until 2000.
Dr. Epstein joined Atlantic Urology Associates (AUA) in 2000, opening up the St. Augustine Office where he continues to practice. In May of 2014, AUA joined with three other large urology groups in Florida to form Advanced Urology Institute (AUI), currently one of the larger statewide groups. Dr. Epstein's interests include oncology, benign and malignant disease of the prostate, and urinary stone disease. He is a Diplomat of the American Board of Urology, and holds memberships in the American Urological Association, Florida Urologic Society, and Florida Medical Society.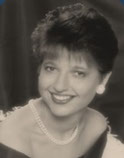 Content Editor and Artistic Consultant
Dr. Grace serves as a Content Editor and Artistic Consultant to the company. She is responsible for ACG's artistic vision as well as a content editor and Russian language specialist.
She is a Russian-born pianist, has concertized throughout the United States as a soloist and chamber music recitalist. In addition to concert hall and university appearances, Dr. Grace is a frequent guest artist and presenter at music conferences, including the International Rachmaninoff Festival, the National and State Music Teachers Association Conferences, the National Flute Convention, and the International Double Reed Convention.
Dr. Grace serves as an Assistant Professor of Piano in the music department at Bethune-Cookman University in Daytona Beach, Florida. Additionally, she serves on the music faculty at Daytona State College as an adjunct professor. Prior to moving to Daytona Beach, Dr. Grace has served as an Assistant Professor of Piano at the Eastman School of Music.
Dr. Grace is actively involved in the community, having served as the Education Committee Chair at the Halifax Historical Society, the Advisory Council Board for the Daytona Beach Symphony Society, and founded the Bethune Music Outreach Program for which she received the University's Community Service Award. Dr. Grace holds a B.M. in Piano Performance and Musicology from the Oberlin Conservatory, an MA in Musicology from the University of Chicago, IL, and a Doctorate in Piano Performance and Literature from the Eastman School of Music, NY.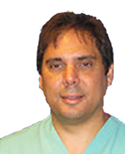 Physician Advisor
Dr. Greenwald began his studies at Occidental College in Los Angeles where he earned a degree in Chemistry. Greenwald attended the University of Southern California School of Medicine where he earned his medical doctorate in 1991. He served his neurosurgery residency at the University of Florida and was Outstanding Neurosurgery Resident in 1998.
Dr Greenwald's research interests include minimally invasive spinal surgery, complex spine surgery, cerebrovascular surgery, and brain tumor/skull base surgery. He is a Diplomat of the American Board of Neurological Surgeons. He holds memberships in the Congress of Neurological Society, the American Association of Neurological Surgeons, as well as the American Medical Association and the Florida and California Medical Associations. Dr. Greenwald is currently the director of the Flagler Brain and Spine Institute in St. Augustine, FL, and also assistant professor of neurosurgery at the University of Central Florida College of Medicine.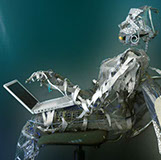 Consulting Programmer
Mr. Griswald is one of our programmers. He is the founder of BistroElectro Tech Productions, and has been programming for over 30 years. He has also been involved in web site design and implementation as well as R+D for multimedia and production tools. Justin has an art and graphics background with a solo gallery show in Sacramento. He has also served as a project manager for an EPA water treatment plant. He insists on typing in Dvorak.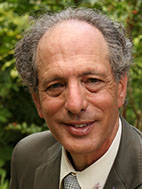 CTO/Vice-President
Mr. Halpern serves as Vice President and Chief Technology Officer. His role is to develop and manage the technology necessary to support the company's mission and vision. He is co-inventor of the ACG patented and patent pending technology developed to promote timely, affordable, and universal patient care by providing the right information at the right time for the right care everywhere. He supports ACG's vision of continually and safely reducing the burden of unscientific, inappropriate, and excessive care on a worldwide scale. He has more than succeeded in reducing the company's broad vision into a reality.
Mr. Halpern's health IT experience includes software development, programming, and technical writing. He has been working with clinical trial databases and software applications since 1990. With a history of over 25 years supporting FDA clinical trial expertise and data collection along with logistics analysis and documentation, he is at home in both the world of computer science as well as medicine. He has also worked closely with Dr. Dew previously in a venture funded startup (Laser Surgery Software, Inc.) and has five U.S. health IT patents that have been co-authored with Dr. Dew.
He has held positions at Lockheed Martin, Laser Surgery Software, Oracle Corporation, and BioPharm Systems. His programming experience includes expertise in JavaScript, Perl, HTML, and relational databases. For over 15 years, Mr. Halpern fielded clinical study software and hardware related support questions from Oracle's and BioPharm's clinical study clients and consultants as well as implementing and maintaining a Web-based ticket request and knowledge base system.
Prior to Mr. Halpern's position at BioPharm Systems as Applications Support Manager, he spent five years as Team Lead/Acting Manager for the Oracle Pharmaceutical & Life Sciences US Support Team. In this position, he managed day-to-day operations of the OPA Team. In this position, he acted as the single point of contact for development, consulting, and sales. During this time at both BioPharm and Oracle, he presented multiple lectures on support functions at the annual Oracle Clinical Users Group Conference including invited workshop lecturer and annual meeting speaker. He graduated from the University of Central Florida with a Bachelor of Science degree in Computer Sciences.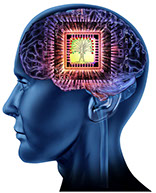 Directed Machine Learning
H.O.L.M.E.S. was developed to solve some of the same problems as the first U.S. medical libraries. The purpose of those first medical libraries was to enable individuals, families, and communities to take greater responsibility for their health while advancing medical research, teaching, and patient care. H.O.L.M.E.S.' mission is to organize the world's medical knowledge and data. H.O.L.M.E.S.' vision is to do the right thing for the patient. H.O.L.M.E.S.' ancestry can be traced back to the 13th century polymath, Ramon Llull, also known as Doctor Illuminatus. Llull was known for organizing scientific knowledge in his Arbor Scientiae that included systems of organizing concepts using devices such as trees as classification systems. Llull was a pioneer of computation theory upon which H.O.L.M.E.S. is based and Llull's tree of knowledge has become ACG's corporate symbol.
H.O.L.M.E.S. was first conceived in a patent application in 2002. The work started in a medical office in Palatka, FL that is known for a nearby paper mill – a true skunk works. A new computer language (PALATKA-C) and Medical Algorithmic Platform were invented to map the massive amount of information needed to generate, in hours NOT years, the millions of lines of code that builds H.O.L.M.E.S.' computer generated clinical decision tree algorithms. H.O.L.M.E.S. stands for Human Observation Logic Machine and Educational System. While H.O.L.M.E.S. started in Florida, H.O.L.M.E.S. grew up in a server farm in Palo Alto, CA, and now resides in the cloud. One can see from this link all of the places the infant version of H.O.L.M.E.S. has been accessed around the world. H.O.L.M.E.S.'s logic engine and thought processes are based on Holmesian Deduction that draws from the word deduce, which implies to subtract. In a way, Holmesian Deduction is all about shaving off the excess until you're left with the essential pieces. In Sir Arthur Conan Doyle's stories, Sherlock Holmes speaks of his "science of deduction" and the two key components: observation and deduction. Holmes then finds meaning in the clues based on a specialized knowledge and from there, deduces the facts of the case. The vast and specialized knowledge that Sherlock Holmes possesses makes the process work.
In the same sense, H.O.L.M.E.S. solves the problem that the patient and provider may not have the specialized knowledge needed to make sense of what they observe. H.O.L.M.E.S. organizes that knowledge as vast three-dimensional clinical decision logic trees in which H.O.L.M.E.S. guides the user down each branch by a series of questions to deduce medical necessity, coding, diagnosis, and treatment as the fruit that one finds at the end of the branch.
Why has it taken nearly 700 years for Llull's logic and knowledge organization to come to medicine in the form of H.O.L.M.E.S.? First of all, ACG's team had to invent the knowledge mapping technology and associated logic platform. Until recently, systems on a chip were not powerful enough and web runtimes were not efficient enough. Medical libraries previously were not fully electronic and web developers were not experienced enough. Most importantly, development and knowledge teams to create and teach H.O.L.M.E.S. medicine were not physician led. H.O.L.M.E.S. is made of thousands of individual knowledge modules and has achieved an intelligence that is a combination of the next generation of clinical documentation and coding logic that is the key to revenue cycle management and data. For population health analytics, H.O.L.M.E.S. comprehensive knowledge based algorithms and logic engine generate clean clinical documentation that mirrors claims data in an ICD-10 based CDC data model. H.O.L.M.E.S. provides the right information (& the right questions) for the right care everywhere in 80 different languages via massive computer generated clinical decision trees with real time error checking, diagnostic, and treatment logic. This ICD-10 CM based data model represents a SIM card for interoperable healthcare data.
H.O.L.M.E.S. is compatible with any EMR, revenue cycle system, or registry. H.O.L.M.E.S. has been taught family medicine, ER medicine, pediatrics, obstetrics/gynecology, urology, and psychiatry among many other medical specialties. H.O.L.M.E.S. learned to code in ICD-10 CM in 2 weeks – ICD-10 PCS in another 2 weeks. H.O.L.M.E.S. learned the orthopaedic knowledge base in 4 weeks. Sir Arthur Conan Doyle described his character as "a calculating machine." Like Babbage's Difference Engine, there is no personality or bias involved, only the application of a method. "He was," says Watson, "the most perfect reasoning and observing machine that the world has seen."
Simplifying medical knowledge into logic trees makes H.O.L.M.E.S. easy to use and requires no training. H.O.L.M.E.S. should have a huge impact on medical education and medical practice in general, not just in the United States, but worldwide. H.O.L.M.E.S. Intelligence Platform meets the needs of the data based clinician in every way. H.O.L.M.E.S. is an elegant system for doing the right thing for the patient and for those who pay for that care.
H.O.L.M.E.S. integrates all of the elements of care, payment, and data at the nexus of care to control risks, errors, and costs. H.O.L.M.E.S is a distributive solution to the problems of difficult health issues fraught with gaps of knowledge and care. H.O.L.M.E.S. is so intuitive as to require no training to use, code, document medical necessity, and normalize data while operating on nearly any mobile device in multiple languages. Only H.O.L.M.E.S. has the patented and patent pending technology to organize, integrate, and map the world's medical knowledge, coding databases, clinical guidelines, and outcome data analytics for use at the nexus of care. Only H.O.L.M.E.S. safely and efficiently reduces administrative costs and the burden of inappropriate and excessive care on a worldwide scale.
Sherlock B. Swan is ACG's corporate pet and is the virtual property of H.O.l.M.E.S.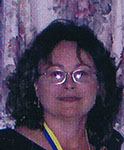 Documentation and Coding Specialist
Ms. Howton serves as Documentation and Coding Specialist. She has 30-years experience in medical practice office management. Her specialties are CPT and ICD coding with emphasis on clinical documentation for medical necessity. She has 30-years experience with claims processing and appeals processes.
She has worked with Dr. Dew in the area of orthopaedic surgery for the last 20 years. She is also a certified x-ray machine operator for the State of Florida. While attending college, she began working part-time in the medical field in the areas of medical transcription and medical billing.
Ms. Howton attends FOS and AMA sponsored coding seminars annually in order to keep up with the ever-changing world of coding. She also has attended many Medicare seminars regarding government rules and regulations affecting proper coding procedures. Ms. Howton is a member of the Bones Society of Florida, a society for orthopaedic administrative assistance. She has been involved in activities with the Palatka Sunrise Rotary Club and has had the distinct honor of being a recipient of the Paul Harris Fellow Award.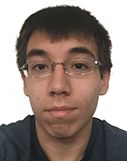 Gaming Crew
Mr. Huth is one of our "Flying Monkeys." The Monkeys swarm our various applications performing software validation. David lives in Florida and attends Matanzas High School. In addition to his gaming reputation, David also enjoys football and the gym. He plans to study psychology and computer programming in college.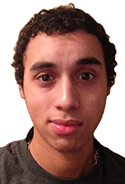 Jean-Carlos Lopez-Valentine
Gaming Crew
Mr. Lopez-Valentine is one of our "Flying Monkeys." The Monkeys swarm our various software performing software validation. Jean-Carlos was born in Puerto Rico and moved to the U.S. with his family as a child. He currently attends West York High School in Pennsylvania. He will soon enter York College to pursue a career in criminal justices.
Jean-Carlos is an internationally ranked gamer and brings those skill sets to his work with ACG. He is also a fitness maniac, a habit he began with his grandfather.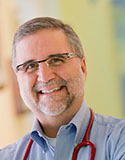 Physician Advisor
Dr. Mas is a board certified pediatrician. He earned his degree in medicine from the Universidad del Este, Dominican Republic and served his pediatric residency at the Brooklyn Hospital. He is an Assistant Professor of Pediatrics at the University of Central Florida. He has served as president of the medical staff at Flagler Hospital and president of the St. Johns County Medical Society. Dr. Mas has been a Fellow of the American Academy of Pediatrics since 2003, and a Diplomat of the American Board of Pediatrics since 1991. He is a member of the American Academy of Pediatrics, the Florida Medical Association, and the St. Johns County Medical Society. Dr. Mas has a private practice in general pediatrics in St. Augustine, Fl.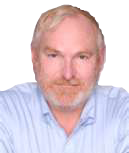 Charles E. Michaels, Jr., Ph.D.
Human Factors Design
Dr. Michaels serves as a Senior Consultant to the company. He is an expert in Human Factors Design and computer displays with research in visual and voice interactive computer displays for the U.S. Navy. He has a 30-year history of teaching and training experience along with experience in statistics and research design.
Dr. Michaels also has expertise in organizational change process for implementation of hospital EMR systems. He has previous start-up experience along with not-for-profit board experience. He currently is an Associate Professor in Management at the University Of South Florida School Of Business.
In addition to his experience in human factors and EMR associated organizational change process, Dr. Michaels business experience includes management positions in the public, private, and not for profit sectors. Dr. Michael's research interests include workplace isolation, part-time and alternative employment, and the assessment center technique.
He has provided consulting services in the areas of survey research, management assessment, organizational development, and training. He helped develop and implement an innovative assessment center for statewide use in the selection and development of school principals. He is the author of a book and numerous articles. Dr. Michaels received a Ph.D. in Industrial and Organizational Psychology from the University of South Florida. He holds an M.A. in Industrial Psychology from the University of Central Florida and a B.A. in Psychology from Stetson University.

C. Christopher Pittman, M.D.
Physician Advisor
Triple board-certified, minimally invasive surgeon, with special expertise in the diagnosis and treatment of medical and cosmetic vein disorders, delivering world-class medical and cosmetic vein care. Medical Director and CEO of Vein911®, offering the only patient satisfaction guarantee in the United States. Author of numerous peer-reviewed publications, including contributing author of Healthy Veins . . . Healthy Legs, A Patient's Guide to Phlebology. Dr. Pittman American College of Phlebology Alternate Delegate, American Medical Association; Executive Committee Member, American College of Phlebology Foundation; and Affiliate Assistant Professor, University of South Florida Morsani College of Medicine.
Over 25 years local, state, and national medical political leadership experience: President, Florida Medical Association Political Action Committee (FMA PAC); Member, FMA Board of Governors; Past Chair, FMA Advisory Committee on Health Care Information Technology (HIT) and current FMA subject matter expert on HIT; Past Vice-Chair and current member, FMA Council on Medical Economics and Health Care Delivery Innovation.
Sought-after HIT speaker, consultant, and thought leader with HIT public policy expertise and broad experience in Electronic Medical Records (EMR), Medical Imaging Informatics, Health Information Exchange (HIE), and Telemedicine. State and national stage presenter and panelist on healthcare policy, HIT, EMR, HIE, and Telemedicine including Centers for Medicare and Medicaid Services (CMS) Innovation Center as HIT lead for Pioneer ACO; Florida's Agency for Health Care Administration "State of the State: Health IT"; Poynter Institute for Media Studies "Separating Fact from Fiction: What Every Journalist Needs to Know about Healthcare Policy" and Florida Telehealth Summit "Telehealth: State of the State".
Advisory board member for HIT start-ups Automated Clinical Guidelines, LLC, and Auronexus, LLC.
Board Manager, Tampa Bay Integrated Healthcare Network (TBIH), LLC, a physician-directed, clinically integrated network partnered with Florida Blue and Cigna.
Business Development
After over four years of honorable service in the U.S. Marine Corps, Mr. Remelius completed a B.A. degree in Political Science at San Diego State University. He began his sales career in the Information Technology and Staffing arenas, where he first recruited computer programmers and database analysts for Y2K and other assignments, and developers during the infancy of the web.
Over the next 15 years, Rob repeatedly grew territory sales for companies such as Zimmer Holdings, Mako Surgical and Osteomed, in Florida, Georgia, Ohio and Michigan. His last role was managing a distributor network in the eastern half of the U.S. for two years, before he decided to join ACG to help launch the revolutionary H.O.L.M.E.S. platform.
During his 18 year career, Rob has successfully championed some of the most innovative companies in the medical and I.T. fields, in multiple U.S. markets, contributing to their growth and, for some, to their sale for large stockholder gains. This success is a direct result of his passion for working with people and technologies that uniquely solve problems in a scalable, revenue-positive way for patients, providers, hospitals and payors.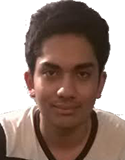 Gaming Crew
Mr. Singh is one of our "Flying Monkeys." The Monkeys swarm our various applications performing software validation. Ravinder is originally from Venice, CA and currently attends high school in Peoria Illinois. He plans to study medicine/science at Illinois Central College. In addition to his world-class gaming reputation, Ravinder also enjoys working with electronics.

Gaming Crew
Mr. Son is one of our "Flying Monkeys." The Monkeys swarm our various applications performing software validation. Connor is from Peoria IL, and attends East Peoria High School. He intends to pursue a business degree at Illinois Central College.
Connor is an internationally ranked gamer and brings those unique skill to our Flying Monkey's Crew. Besides enjoying gaming in his leisure time, Connor also enjoys camping. Connor is an Eagle Scout with the Boy Scouts of America.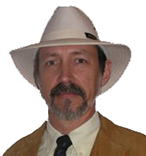 Duane Steward, DVM, MSIE, Ph.D.
Medical Informatics and Biomedical Software
Dr. Steward serves as a Senior Consultant to the company. He is a veteran of medical informatics research, biomedical software development, industrial engineering and veterinary clinical practice. After more than a decade of clinical veterinary practice with an electronic veterinary records system, which he authored, he completed a fellowship in Medical Informatics Research Training and a Ph.D. in Computer Science at Massachusetts Institute of Technology. His dissertation "Utility Assessment Based on Individualized Patient Perspectives" came out of the Clinical Decision Making Group of the Laboratory for Computer Science under the supervision of Peter Szolovits, PhD.
In addition, Dr. Steward holds a B.S. degree in Biology from Florida State University, a D.V.M. from the University Of Florida College Of Veterinary Medicine, and a Master of Science in Industrial Engineering from Florida A&M University-Florida State University. Following his Ph.D. training, he served as a Visiting Scientist at M.I.T. and a Consulting Software Developer at Massachusetts General Hospital where he was among the first programmers contributing code to what is today recognized as "i2b2: Informatics for Integrating Biology & the Bedside."
Since that time, Dr. Steward has contributed at all levels of the software life cycle in a litany of non-clinical, pharmaceutical and clinical enterprises. Highlights include employment at SAIC, where served as project manager for a for multimillion dollar multinational Global IT Harmonization project leading to integration and archiving of Clinical Study Drug Inventory Software (GMP regulated) for the Pfizer-Pharmacea merger. Most recently, he served as Chief Computer Scientist for Health Informatics at Nemours where his computer modeling efforts facilitated unprecedented reductions in the average length of pediatric emergency department visits.
As co-investigator on multiple federally funded grants awarded to Nemours, he contributed to research on clinical decision support in obesity management monitoring, care coordination, and medical guideline automation. He also served, from 2007 to 2013, on the Health Information Exchange Coordinating Committee for the State of Florida. The HIECC provides guidance to the Florida Agency for Health Care Administration as it develops and implements specific programs for the creation of a statewide health information exchange network, collaborating with sibling committees concerned with the adoption of electronic medical record systems, and ensuring the privacy and security of health information.

Digital Diva
Ms. Stratton serves as a Web Developer and Consulting Content Editor to the company in various support capacities. She is a graduate of the Huntsville Hospital School of Radiologic Technology as well as the Huntsville Hospital Surgical Technician Training Program being a Mallinkrodt Award Winner. She is certified in Radiography and Computed Tomography.
Ms. Stratton has worked in various capacities in health care including a trauma radiography unit, CT, senior staff technologist, department director, and research assistant. These included positions at Columbia/HCA, Humana, St. Augustine General Hospital, Huntsville Hospital, and private offices including eleven years with Douglas Dew, MD as a private surgical assistant, radiographer, and orthopedic assistant.
She is the founder and owner of Pellicer Creek Consultants, a private computer consulting firm working for private individuals, corporations and physicians' offices. She is an expert in Section 508 of the Rehabilitation Act that requires institutions receiving federal funds solicit, procure, maintain and use all electronic and information technology (EIT) so that equal or alternate/comparable access is given to federal employees and members of the public with and without disabilities. Ms. Stratton has also done extensive learning design for online adult learning, as well as web development and design. She has a Bachelor of Arts in History (summa cum laude) and a Master of Arts in History from the University of North Florida.
Frank J. Thomas, BSEE, MSEE, MSM
Co-founder
Mr. Thomas serves as special advisor to the CEO. Mr. Thomas has had a long and successful management career in technology. While at Martin Marietta (now Lockheed Martin), his original design and development work in smart weapons systems (laser targeting, machine vision, and edge recognition) led to 1 classified and 4 unclassified patents. For this work, Mr. Thomas was selected by Martin as the Corporate Inventor of the Year. Upon winning Martin's inventor of the year for development of some of the first smart weapons, he was soon nominated to be an Alfred P. Sloan fellow at MIT. His work at Martin was largely responsible for changing Martin Marietta from missile-based systems to a tactical weapons company.
Following 12 years with Lockheed Martin, Mr. Thomas began a successful 18-year career leading corporate turnarounds for both public and private companies. He served on the Board of Control Laser Corporation, a maker of industrial laser and medical marking and engraving systems. He also has expertise in bar coding and tracking as a co-founder and CEO of InstaRead when it was spun out of Control Laser. InstaRead was one of the first bar code systems for industrial tracking and one of their claims to fame was development of the bar code tags and scanning system concepts for baggage handling still in use in airports today.
In 1990 Mr. Thomas founded Fact Investments, Inc. to provide strategic, operations, and financial advice to privately held family and corporate businesses and in 1996, he founded Fact Business & Realty, Inc. to acquire, lease and dispose of real estate assets as part of his advisory business. Mr. Thomas is a registered Investment Advisor in the State of Florida.
He has served as a board member and adviser to both private and public enterprises over the years. He has served on four boards of directors with Dr. Dew. Mr. Thomas holds BSEE and MSEE degrees from the University of Florida. He is a graduate from MIT Sloan Fellows Program with a Master of Science in Management.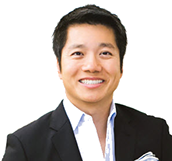 Physician Advisor
Dr. Anh Vu spent his early years in the Pacific Northwest. Vu moved to the Midwest and began studies to become a surgeon at the University of Kansas. After earning an undergraduate degree in Biology, he continued his education at the University of Kansas – School of Medicine. Upon graduation, Dr, Vu extended his time in the Midwest by completing a five-year General Surgery Residency at two Level-One Trauma Centers in Wichita, Kansas.
His decision to pursue Plastic Surgery led him across the country to the Southeast where he completed a Plastics and Reconstructive Fellowship at the Medical College of Georgia. Dr. Vu is Board-Certified by the American Board of Plastic Surgery and an active member of The American Society of Plastic Surgeons.
In addition to his extensive cosmetic surgery experience, Dr. Vu focuses his research on the development of new techniques to improve and enhance the healing process.